Description
Indulge in ultimate comfort and modern style with the Skyler Fabric Chaise Lounge. This luxurious lounge is designed to enhance your relaxation experience while adding a touch of sophistication to your living space.
One of the standout features of the Skyler Lounge is the centre module, which features a timber surface for resting drinks. This convenient feature allows you to enjoy your favourite beverages without the need for separate side tables. Additionally, the lounge offers slide-out storage, providing a discreet and organized space for keeping your belongings within easy reach.
To further enhance the lounging experience, the Skyler Lounge is equipped with a built-in light. This thoughtful addition ensures you can easily find your way in low-light conditions, making it perfect for relaxing and reading your favourite book.
The Skyler Fabric Chaise Lounge effortlessly combines style, comfort, and functionality. Its sleek design and clean lines make it a versatile piece that can complement various interior styles, from contemporary to modern.
Create a cosy and inviting atmosphere in your living room or entertainment area with the Skyler Fabric Chaise Lounge. Whether you're entertaining guests or simply enjoying some downtime, this lounge offers the perfect spot to relax, unwind, and enjoy precious moments of tranquillity.
Material: 
Fabric
Colour: 
Light Grey
Size: 
3590mm (W) x 1960mm (D) x 600mm (H)
Warranty: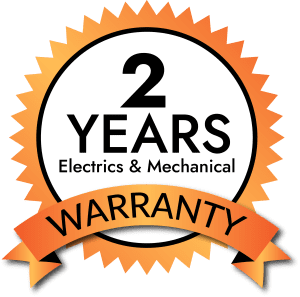 Lifetime Frame Warranty, 2-year Seat Foam warranty, 2-year electrical/mechanical parts and 2-year upholstery