Description
MLILY Gel Infused Contour Pillow has an open cell structure and advanced gel particles take longer to heat up, ensuring greater comfort during the early sleep phase and superior heat dissipation as you sleep.
Available in traditional and
contour styles
• 14cm traditional profile
• 14cm high/12cm low side contour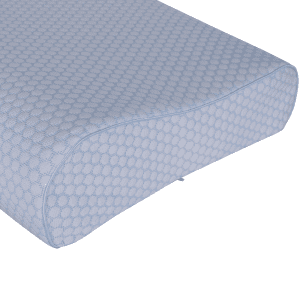 Gel-infused memory foam
The gel infusion draws away heat from the body. Our foam products are designed with an open cell structure that allows for increased airflow through the pillow by drawing heat away from the sleeping surface. Allowing air to move through the pillow to the body without meeting a concentrated heat source.
Warranty: 
12 Months